RESEARCHING RAP
RAP + HIP-HOP ︎ INSTITUTIONS OF ART ︎ CANON AND PEDAGOGY
COLLAB PAGE
A.C.A.B

(ALMOST) ALL ARE WELCOME
☟☟☟
ABOUT
Reserching Rap is a project investigating the ongoing relationship between Institutions of Art, Education, and Design, and Rap and Hip-Hop Musicians.
Beginning as early as the 1980's when the Sugar Hill Gang stole Grandmaster Caz's lyrics and released the first Hip Hop record Rappers Delight, the genre has become increasingly popularized with white consumer bases and popular media. With the rise of mainstream success came an ongoing battle with the appropriation and the exploitation of Rap and Hip Hop artists, their music, dance, and lyrical content, and cultural influence. This is most noticeable in novelty records like Rappin' Rodney, Pop music's visual and auditory appropriation by musicians such as Blondie, Katy Perry, and Miley Cyrus, and in commercial advertising using Hip-Hop-esque generic beats to sell everything from luxury cars to cell phones. However, in our society we lack discourse and critical writing surrounding the less prominent relationship of exploitation between our cultural institutions and Hip Hop.
Researching Rap is an evaluation of the relationship between Artists and institutions of historical and cultural significance through the use of physical, printed, and digital design aimed to disrupt the context in which we consider their intersections.
The project will ultimately culminate in a series of publications functioning as a visual, crowd sourced research bibliography with a particular view towards network culture, racial politics, and institutional responsibility. It aims to loosely assemble the foundation for a critical theory that considers how our institutions of Art, Education, and Design need to aid in the archival of these significant intersections through inclusion in their historical canon and institutional memory, and to aid in the production of historical text affording the same methods and criticality that would be necessary for artists working in institutionally recognized artistic mediums.
The project seeks to identify:
---
✓ instances of asymmetrical power relationships between cultures that are illustrated or critiqued through creative capital and racial tensions.
✓ anti-capitalist posturing acting as a pretense to exclude certain types of Artists from the canon.
✓ exploitations of an artists cultural significance and popularity for marketing, blockbuster shows, and contemporary relevance.
✓ critical language, historical accomplishments, visual projects, allusions to art and literature, and other indications that we need to reevaluate how we are documenting and celebrating the recent accomplishments of Hip-Hop, its history, and its relationship to Art and social change.
By identifying and evaluating these variables, Researching Rap urgently aims to understand and inform how the Art Canon will shift as these intersections take place more frequently.
Researching Rap believes that in order to ensure that our future histories of art are not void of the working class, the black and brown, the queer and trans, the female and femme, the non-college educated, and everyone else excluded from the current white elite hierarchy of the art world, we must understand the current social and economic conditions we navigate.
We must be intersectional. We must support and care for one another. We must think critically and question authority. We must unify in seizing the means of writing these future histories.
VISUAL RESEARCH BIBLIOGRAPHY + TYPES OF CITATIONS:
☞ "EVENT" SOMETHING HAPPENED
☞ "TEXT" WRITTEN COVERAGE OF EVENT
☞ "NOTES" CRITICAL ANALYSIS THUS FAR
☞ "MISC" ROOM FOR EXPERIMENTATION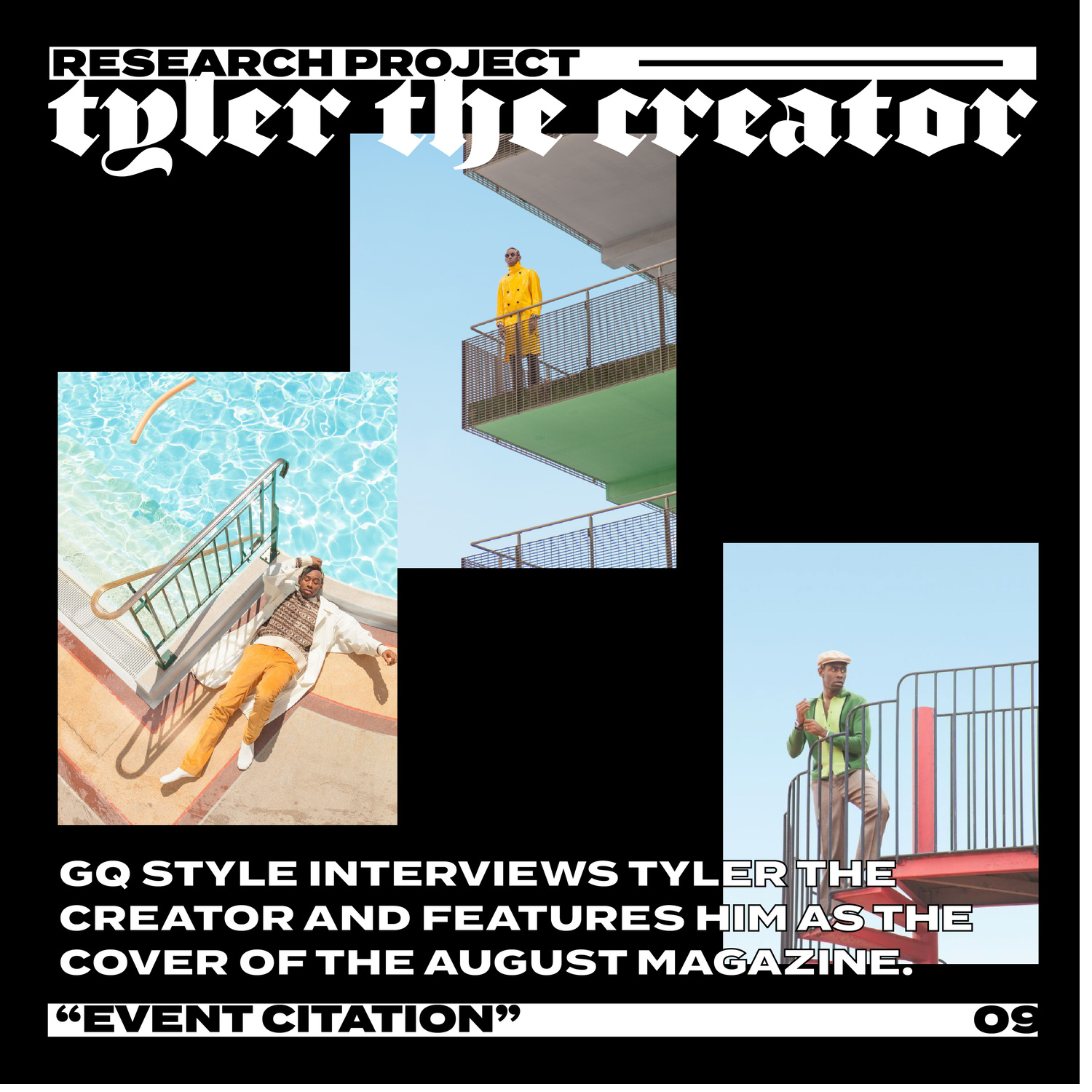 CHECK OUT THE RESEARCH + CONTRIBUTE CITATIONS
DOCS
Researching Rap is an open source project. Anyone can view, use, edit, or contribute to our research.
We hope that you contribute your citations, analysis, notes, ideas, and more.
☞ VISIT RESEARCH ☜
Essays W.I.P.
Reserching Rap believes in transparency. We are working on an essay on the Avantgarde and Hip-Hops visual vernacular in response to Derek Conrad Murray's Essay Hip-Hop vs. High Art: Notes on Race as Spectacle .
Here's the notes.
Citation Reference by Row #, to veiw source text click visit research above.
Hip-Hop's re-coding of resistance from the aggressive and revolutionary underdog to the economically successful within the international marketplace in the matrix of capitalism has transformed the signifiers of conspicuous consumption into an avantgarde visual vernacular that demands theoretical and critical analysis from the systems of institutional power that archive culture and art for future pedagogy without asking the political potency of the medium to be whitewashed, assimilate, or judge its success on meritocracy dictated by white supremacy. While Derek Conrad Murray was correct in his claim that Art can't say anything about Hip-Hop that it is already saying about itself - a future history that overcomes neoliberal old order founded on racism and slave labor is not possible without acknowledging, documenting, and analyzing the political potency of Hip-Hops visual vernacular and artistic production, and its impact on a global scale.
Defining the Avantgarde
(Bad News Days Hal Foster: Row 77):
---
1. A vanguard in a position of radical innovation
2. A vanguard in a position of stern refusal of the status quo
3. Driven by transgression of a symbolic order
4. The legislation of a new symbolic order
5. Not pretending it can break from old order and found new order
6. Tracing fractures that already exist in given order, pressuring them further, and activating them.
Citations of Avantgarde numbered by corresponding definitions:


---
1. Mos Def gallery innovating system exterior to blue chip art market model (situationist approach is that this is not itself art?) (Row 10)
Swizz Beats Artist Grants (Row 42)

2. This is America (Row 74, 75, 76)
NWA Fuck the Police (Row 44)

3. Whack World - Tierra Whack (Row 8)

4. Analysis of Story of Oj and or Apeshit paired with Jay Z and his art collection and subversion of art historical references (Rows 13, 22, 40, 59, and 67)

5. Breaking - Milo and Metaphysics (Row 52)
Founding- 21 Savage and Vouge (Row 57)

6. Virgil ABloh, LV, Off - White and Harvard (Rows 30, 54, 55, 60, 64, and 72 )

Key Points from Derek Conrad Murrary:


---
✓ International Marketplace

✓ Politics of control over Visual Identity

✓ Visual Hybridity of Signifiers and the Semiotic

✓ The Gaze, Dualness, Black Masculinity

✓ Transtextuality

✓ Addressing Derek Conrad Murray's theories on Hip-Hop's relationship with Art Institutionality. (Row 74)


ITERATIONS
Researching Rap premiered its first print iteration with Boston Art Review in Fall/Winter 2018 at Boston Art Book Fair with it's Sticker Pack 001.
The second annual Boston Art Book Fair was hosted at the Boston Center for the Arts, and was so succesful the City of Boston officially proclaimed it to be Boston Art Book Fair Day.
☞ VIEW MORE IDEAS ON
RESEARCHING RAP'S FUTURE ☜